Since Apptoto is designed as a set-it-and-forget-it service, we created a system to ensure that you're notified of significant events that happen for your calendars. All of these notifications can be found in the "Settings">"Notifications" tab of your account.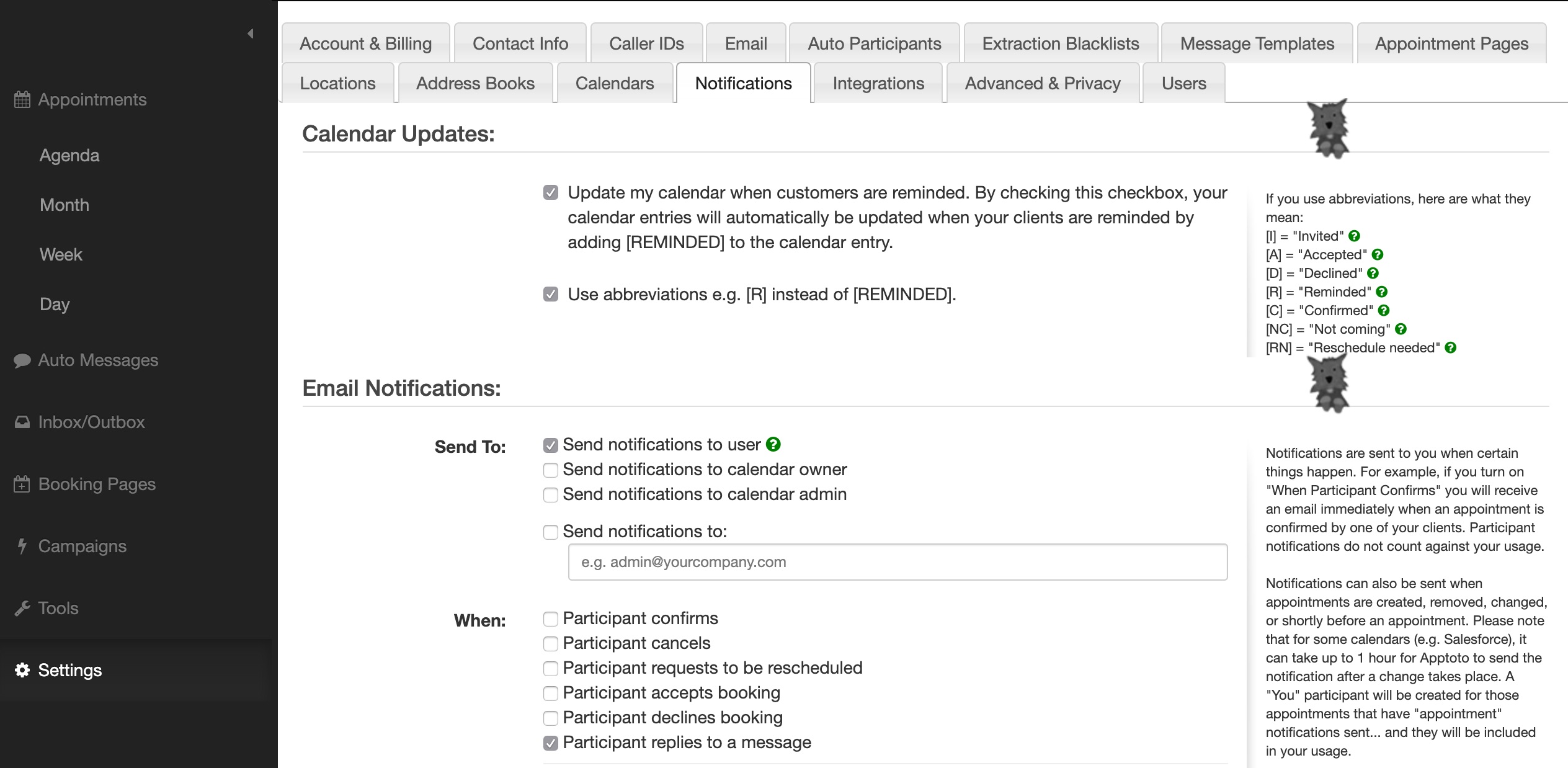 There are options to send notifications when clients confirm, cancel, request rescheduling and more, all of which are designed to keep you up-to-date without the need to manually inspect your calendar or Apptoto account.
Each of these types of notifications can be set up to send to the account owner, calendar owner, a specified admin, and/or other contact of your choice through email and/or text message.